HYDRATE YOUR
SKIN, NATURALLY
OUR PEBBLE BEAUTY DIFFUSER & TARGETED
ESSENTIAL OILS INSTANTLY NOURISH YOUR SKIN
HYDRATE YOUR
SKIN, NATURALLY
OUR PEBBLE BEAUTY DIFFUSER & TARGETED
ESSENTIAL OILS INSTANTLY NOURISH YOUR SKIN
ULTRASONIC DIFFUSERS
Our aroma diffusers can blend seamlessly with your décor or standout as a sleek art piece.
BEAUTY DIFFUSERS
Ultrasonic mist instantly absorbs into the skin to add a youthful glow and relieve dryness.
ESSENTIAL OILS
Our oils are 100% pure, GC-MS tested, and USDA Certified Organic whenever possible.
Looking for the right diffuser for your space?
There are 4 different types of diffuser types: ultrasonic, nebulizing, evaporative, and heat. Find out what makes each one unique and how to utilize them in different spaces.
Aroma Diffusers Inspired by Nature
Each diffuser in the Bloomy Lotus line was thoughtfully designed to bring the beauty of the natural world indoors. Crafted with premium materials, these works of art are perfect room accents.

Bloomy Lotus diffusers never compromise function for form. Each diffuser is made to exacting standards to ensure a long lifespan and superior performance.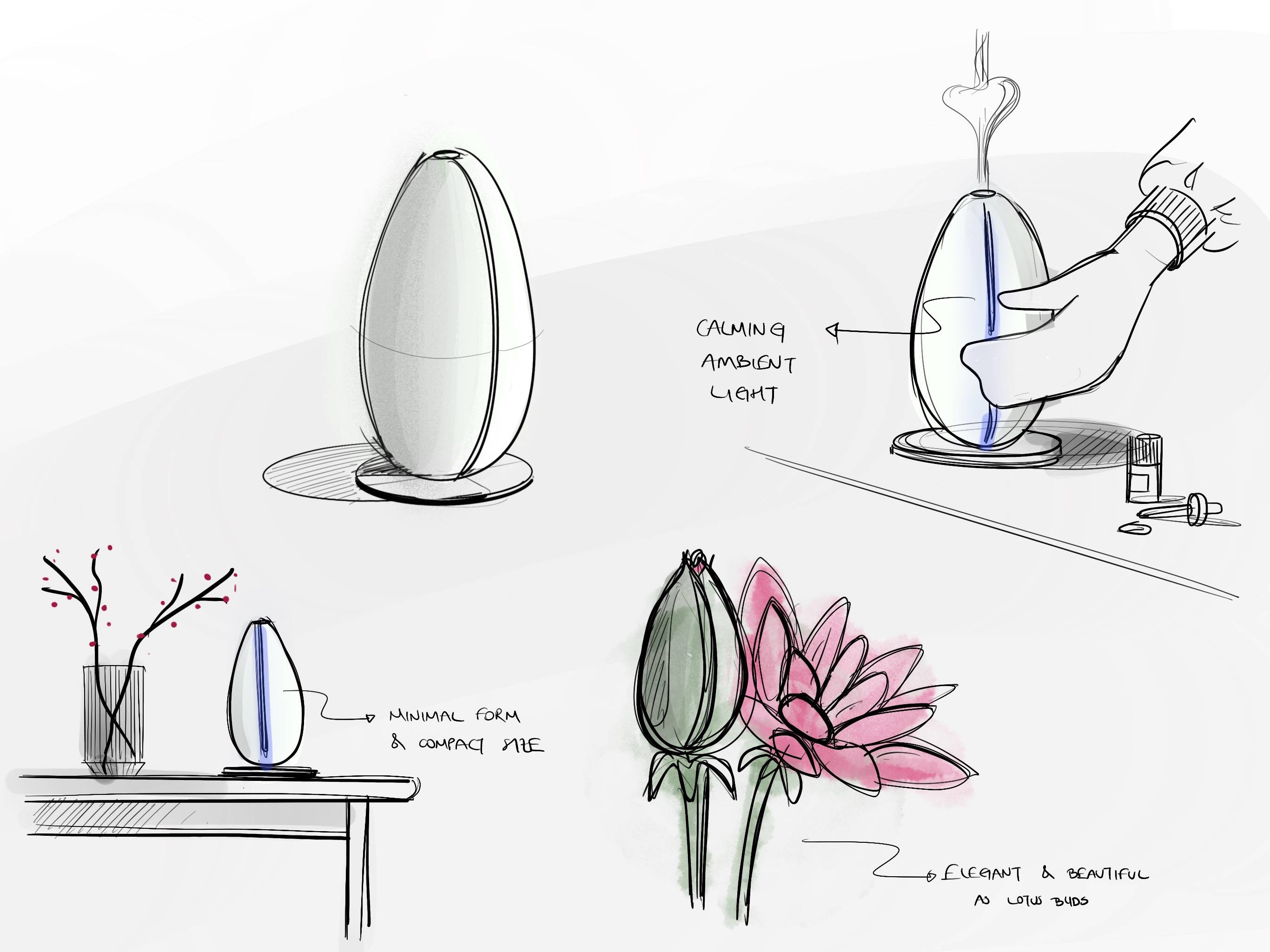 This innovative heat-free and waterlessdiffuser releases pure, vaporized, and unadulterated essential oils into your environment . Small but might, the Bamboo is ideal for large areas, featuring super-extensive coverage of up to 860 square ft.
Our car diffuser was designed to blend into the interior of any vehicle. Simply clip in and enjoy!
Hydrate & Plump DRY Skin with The Pebble Beauty Diffuser
Generating a powerful, ultra-fine mist into the air, the Pebble diffuser turns a mixture of essential oils and water into a skin elixir that instantly penetrates the skin, making it perfect for use as a toner or for setting your makeup.
The Pebble is portable and battery operated so you can hydrate and enjoy the benefits or aromatherapy wherever you go.
Heighten Your Senses
All Bloomy Lotus essential oils are 100% pure and undiluted. Each bottle is rigorously GC-MS tested to ensure they are exactly what we say they are and are free from any additives and adulterants. We strive to source all of our essential oils from USDA Certified Organic locations whenever possible.
Single Oils
Each of our single oils are USDA Certified Organic and can be used alone or used to make your own pure and unique blend.
Blends
All of our blends is expertly and intentionally crafted with a specific purpose in mind. Most of our blends are USDA Certified Organic.
KIDS BLENDS
To remove the guesswork, we've crafted specially formulated blends just for kids! They contain a safe concentration of oils that have been deemed safe for children.
---
Bloomy Lotus Blog Articles